(Hover mouse over top panel to stop it moving)
Australia's Largest Tropical Plant Nursery
Set on a 38 hectare (100 acre) site in Australia's tropical North, Darwin Plant Wholesalers tropical plant nursery is proud to provide over 500 species of exotic and Australian native plant species for sale in over 4,000 separate stock lines.
We supply chain-stores, nurseries, landscapers, governments, developers, indoor plant specialists and retailers all over the country - and occasionally overseas - with high quality plants at wholesale prices – and our experience in shipping plants across the country and around the world over almost forty years means we know how to get your plants to you in good condition, quickly and at minimal cost.
Ready in stock to add structure to any landscape, pictured below - beautiful Bismarkia nobilis palms in 100 litre!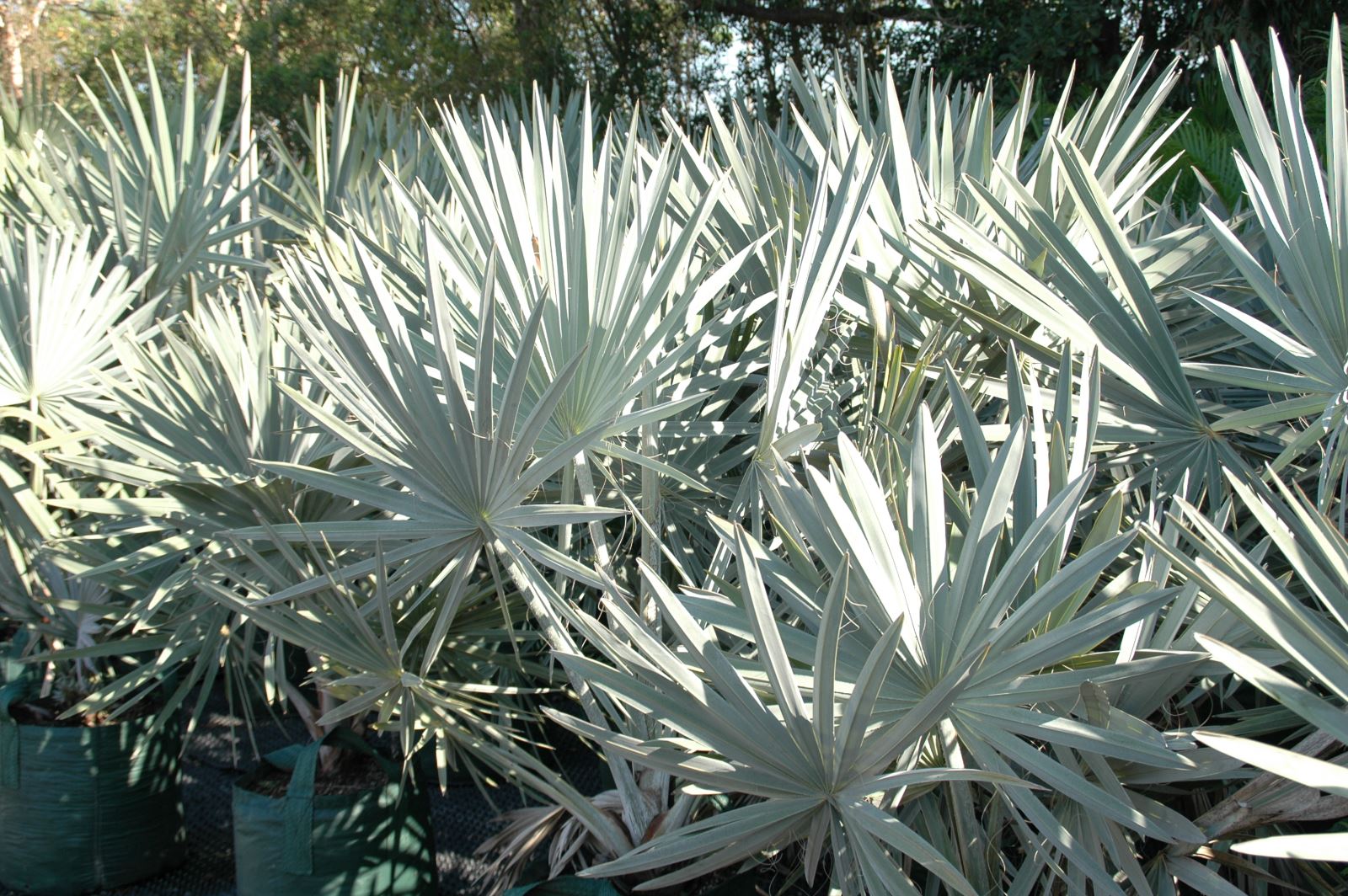 Below - A sneak peak at a stunning new release to look forward to next year from Darwin Plant Wholesalers, Rothmannia Maculata is a truly spectacular flowering shrub that will delight any gardener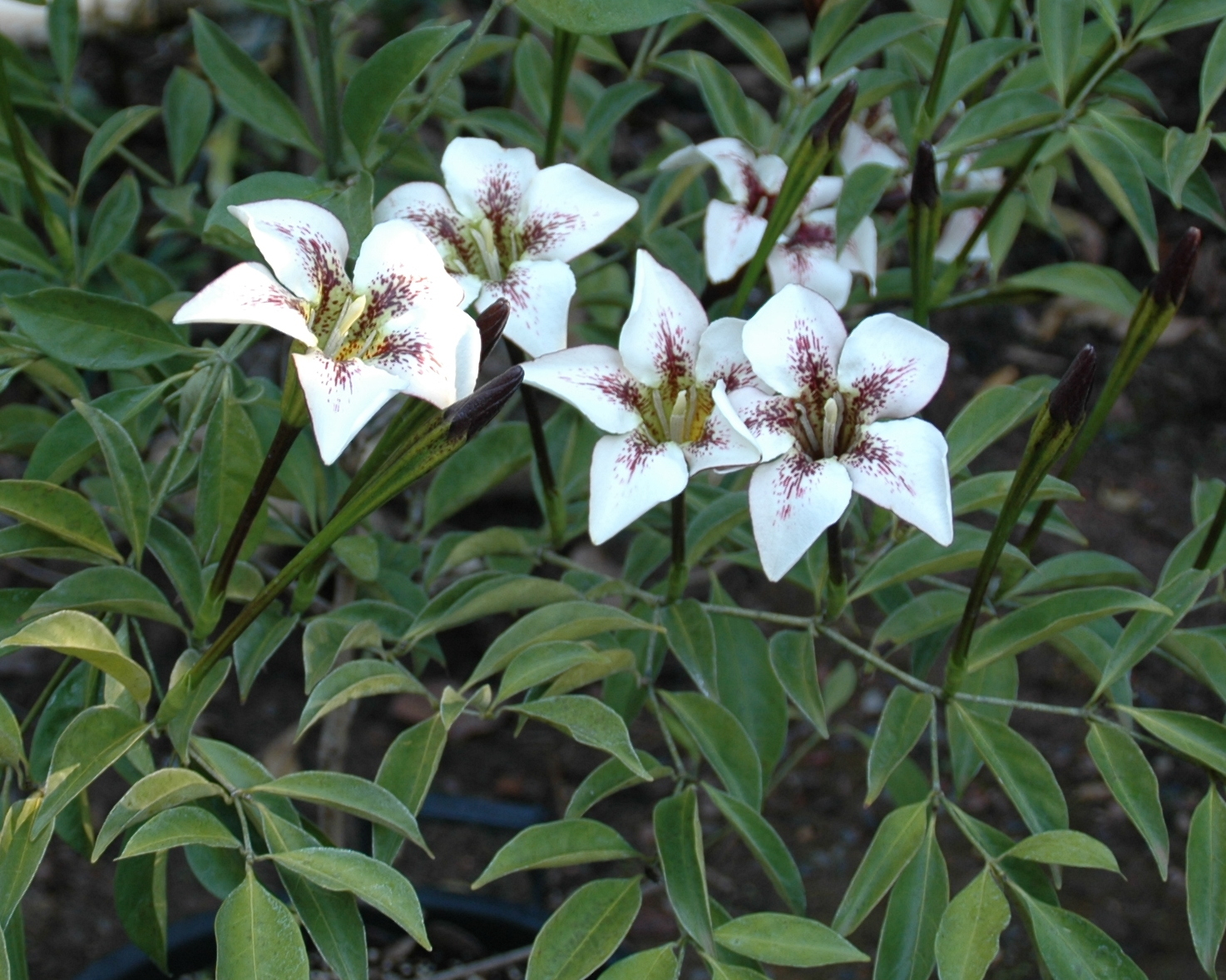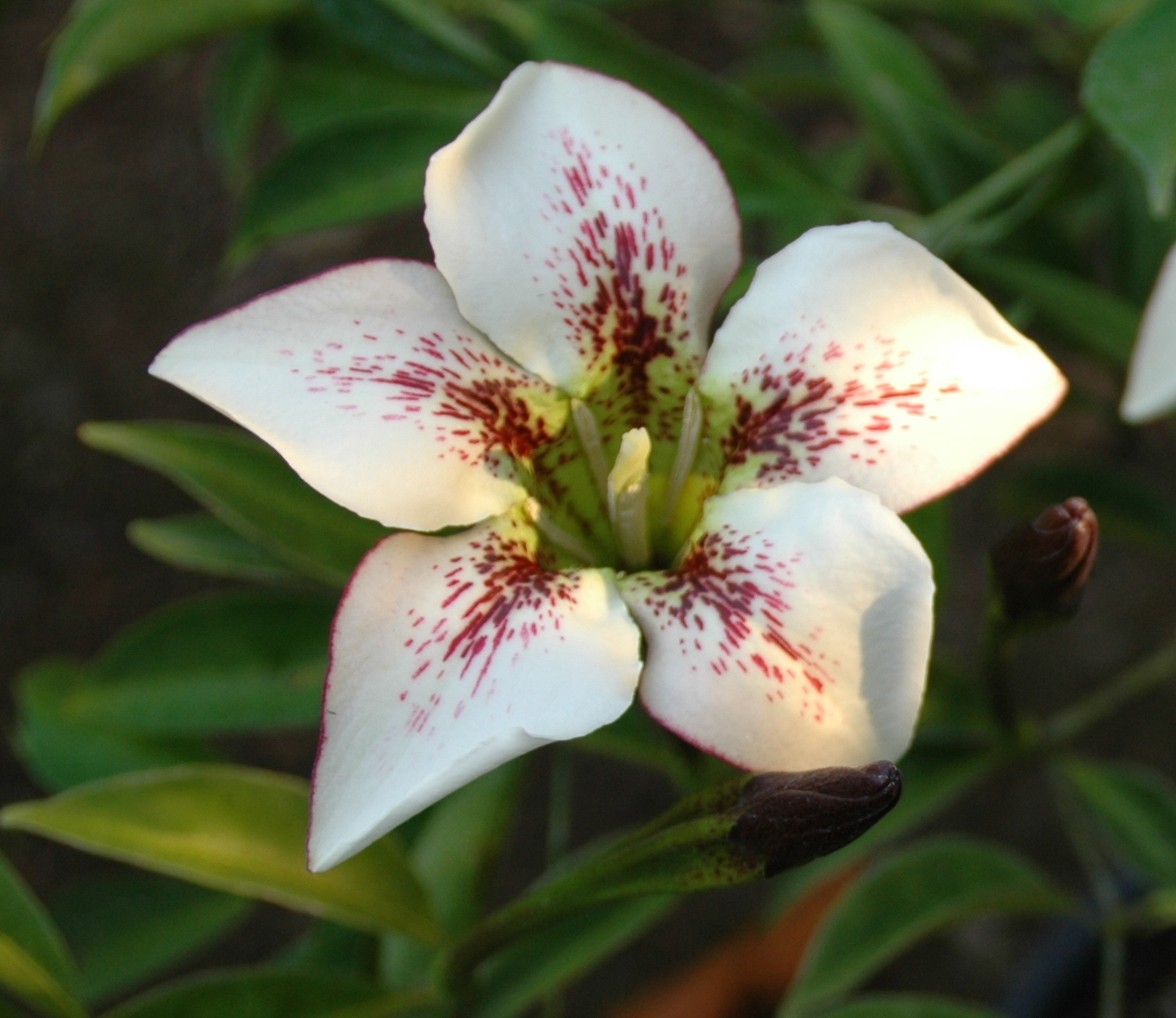 As well as a very large selection of tropical and indoor plants, we also grow many varieties suitable for non-tropical areas and many of our lines are suitable for East Coast locations as well as areas further south – for example we regularly ship into Perth. Our abundant, renewable water supply, coupled with a 12 month growing season and fast growth rates means we can grow a huge range of tropical and temperate region plants all year round. Using the latest automated potting and handling systems, we can put down and handle large quantities of stock quickly, in a range of sizes.

Above - A recent new release from Darwin Plant Wholesalers,Tabernaemontana 'Little Emerald' is a dwarf, tight form of this attractive species suitable for tropical and sub tropical climates - for borders, patios and pots
At Darwin Plant Wholesalers, we're growing better plants by moving away from chemical fertilisers!
---
After extensive trials, Darwin Plants is now using Alternative Growing Solutions' bio-organic solutions in all potting mixes (www.alternativegrow.com.au) Marketed under the brand Supercharge, these Australian products are designed to optimise the living biological environment by feeding the soil micro-organisms with digested organic matter and paramagnetic rock dust – which provides energy, structure and trace elements - to improve soil fertility, water retention and micro-bacterial activity.
Field tests in container grownplants show improved growth rates, healthier plants and greatly improved moisture retention, allowing less frequent watering.
Darryl South (DPW Proprietor) says: "our focus these days is totally on quality, and since moving away from chemical fertilisers and using Supercharge products, we are noticing a definite improvement in plant quality and health". Darryl also stated "this has a number of upsides for us – it means less frequent irrigation cycles, less leaching, less pest control requirements and is also a great benefit to the end user – the plant will do better when planted out due to the micro-organisms contained in the media which will populate the surrounding soil" Darwin Plant Wholesalers is able to provide our reliable wholesale plants solutions to businesses based in Australia and in other countries. We have developed a wealth of expertise in the packing, documentation and transportation of plants within Australia and around the world, and strive to ensure that your orders arrive on time, in peak condition, disease-free and in accordance with quarantine and government regulations, making us the leading wholesale nursery!
To enquire more about our wholesale tropical plant varieties, call +61 8 8988 1888 or fill in our enquiry form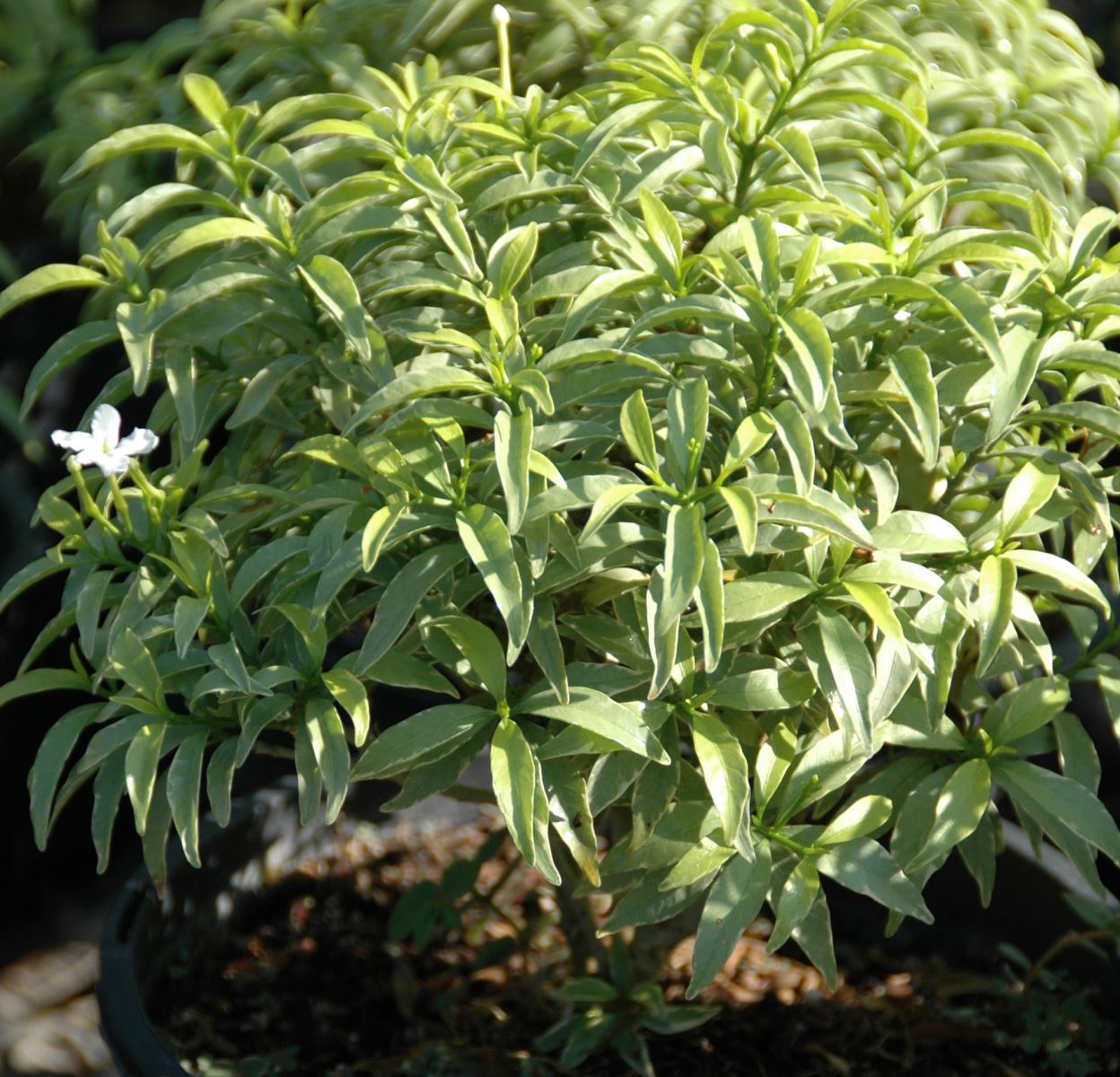 Another new release, Tabernaemontana divaricata 'Little Sweetheart' is a silvery leafed form of this dwarf shrub
WE WANT MORE TREES - PLEASE! Darwin Plant Wholesalers principal and Nursery & Garden Industry Australia Life Member Darryl South is calling for planning authorities to require developers to put more shade trees into new subdivisions. "The current practice of placing houses shoulder to shoulder, often with gutters almost touching and with no room for trees has to stop," he said. "Most Australian's live in a hot climate, and are increasingly worried about out-of-control rises in energy costs. Shade trees can play a huge role in helping to keep energy costs down, and also improve amenity. The planning laws should have a clear ratio of the number of trees required to be planted for each house built, as well as the requirement for more trees for open space". Darryl believes that shrubs, ground cover and other plants still have major roles to play in new suburban landscapes, but planning for trees should be integrated with the layout of the buildings. Citing a recent television program which showed new subdivisions in the UK where strips of land are set aside between the houses specifically for tree planting, Darryl stated: "It seems remarkable that even in the cool British climate, authorities can see the benefits of tree planting in new subdivisions, but in Australia we seem to still be in the dark ages!" Other anomalies that Darryl says should be addressed in modern developments include the lack of sufficient shade trees in shopping centre car parks, the lack of verandas, eaves or overhang in many modern houses (allowing the sun to beat directly into the building), and dark coloured or black roofs which absorb heat.